Mobile Apps Development
Interested in getting mobile apps to improve the way your business operates or launching high-end & user -friendly mobile apps for iOS and Android? Then you are at the right place.
Mobile apps build with TFT
We develop mobile apps with improved efficiency & greater ROI. Our team always aims towards solutions for your entire organization through consistent, scalable, & adaptable platforms.
Once we understand your vision, we'll be mapping out everything with money great features to take your efficiency and customer relations to the next level. Your apps will remain cost-effective, reliable, & easy-to-use.
Boost your business with mobile apps
Struggling with mobile apps development? TFT Technology will assist you with the power of the most reliable mobile software technologies. Our developers will transform your business, making it the utmost effective.
Web to mobile
Our engineers can build a brilliant mobile counterpart from the web app you have
Build for iOS & Android
Building a multi-platform app allows greater flexibility and more robust features.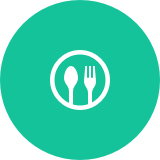 Project Analysis
We analyse, and provide a solution that is specifically customized to your requirements.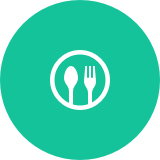 Personalized approach
Approach for a solution that can fulfill your requirements & preserve your vision over the mobile app.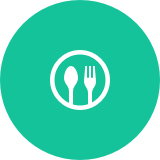 Cost-effective solutions
Cost and time-effective solutions that match and blend functionality, & unique attributes ensuring outstanding performance.
Mobile apps designed to your business needs
At TFT Technology, we offer end-to-end services that cover the entire scope of opportunities in many platforms & technologies. We work with you to develop your mobile apps with the latest technology. We also make sure it is well supported and maintained throughout the product life cycle.
We specialize in React Native
If you want to build mobile application quickly without sacrificing the quality, you should choose technologies that are native and cross-platform. React Native, which we specialize in.
Cross-platform app
Build & publish your mobile app as quickly as possible between iOS and Android.
Native app development
React native technology fully reflect the exact product you need into the end results.
Our Industry Experience
TFT Technology provides mobile apps solutions in a vast number of industries. We've planned, built, and implemented custom solutions for over 100 corporate clients
Customized mobile apps
From the prototyping & discovery phase, UI/UX design, testing, and launch on the platform.
Lifestyle Apps
Our engineers have the caliber to develop sports, food, travel, culture, etc lifestyle apps.
Automation Apps
Control your business in your hand instead of wasting effort on labor-intensive systems.
e-Commerce Apps
e-commerce apps with the best user experiences, inventory, and payments systems.
News & Information Apps
Customized news & info experiences with advanced UI and superior graphic design.
Support and maintenance
We provide post-launch support & maintenance to ensure apps effectiveness.