Cloud & Networking services
Cloud Engineering is a revolutionizing way to enable digital transformation. We have the engineering skills to implement & migrate your systems to the best cloud environment. Thinking about a cloud networking solution?
Cloud & networking with TFT
Looking for deploying infrastructure in the public, private, or hybrid cloud? we've got you covered. Our cloud & networking solutions are customized to meet your needs. We can offer expert guidance on what makes the most value for your business.
Our configurations ensure your infrastructure is well-supported, and the critical business data remains secure and accessible. Keep your network running smoothly 24/7, and can easily scale as your operations grow.
Why opt for the cloud?
Most of the best brands are expanding their use of cloud service at a fast pace to transform their business interactions with the clients
Transform your growth the way that works best for you. Get access to exclusive cloud-based services with the best offerings.
Best Experience
Ensure a frictionless customer experience for your customers easily.
Cloud Technology
Invest your resources in customizable, pay-per-use,future-ready, technology solutions.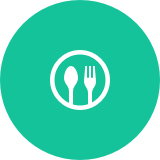 Faster Process
Leverage the benefits of faster turnarounds & pay-per-use models while ensuring a smooth experience for your customers.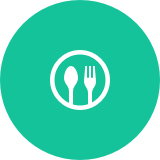 Improved Performance
Switch to the cloud to power business agility, on-demand scalability, and improved availability.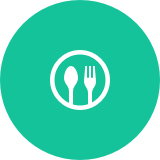 Scalable Technology
Opt for easily customizable, future-ready, pay-per-use technology solutions.
Build scalable, reliable, & agile cloud-based solutions
TFT's cloud solutions enable organizations to drive business acceleration, generate insights, & customer experience. We provide a customized, risk-mitigated cloud deployment model that is suitable for your business. We cater a seamless & secured roadmap from the planning to a modern cloud-enabled enterprise environment.
Incomparable cloud-based scalability
Approaching for a new cloud computing project? Feeling your current one is underperforming? Over 34 companies got through technology obstacles with our expert guidance. Let our certified engineers guide you.
Full scalability
You can automatically increase or decrease resources in response to usage of the network.
Outstanding security
Cloud & networking solutions that offer first-class security services for your business.
Our Services
TFT Technology has a long history of assisting business infrastructure migration to the cloud.
We can integrate existing systems and software solutions into a cloud environment.
Cloud Migration
With smart features and business benefits, we can migrate your business operation to the cloud.
Cloud Computing
Transform your business with fast, secure, & fault-tolerant cloud servers' solutions with our service.
Network Management
Monitor the overall health, speed, and connectivity of your network to ensure seamless business operation.
Cloud Integration
For unmatched efficiency and scalability, we provide cloud computing for business to optimize your client experience.
Server Management
Highly trained experts to monitor performance, maintenance, and operation regular basis for seamless operation.
Cloud Security & Protection
Safeguard your business operation from attacks, hacks, data breaches, with the best proactive tune-ups.