ERP Solutions
Cutting-edge enterprise resource planning technology of resource management for all types of businesses. Didn't automate your business process yet?
Be More Efficient and Productive
TFT Technology designs & develop market-specific ERP Management software for the foodservice, fresh produce, agriculture, horticulture, logistics, and warehousing sectors, acting as a long-term strategic IT partner.
Our industry-focused approach gives a significant business advantage when deploying our market-leading solutions, with software that allows users to streamline business processes, reduce costs & share data for smart decision making.
Built for your industry
We have a different kinds of enterprise resource planning for every type of industry. It is not complex and rigid. Instead, it is architected to help you rapidly take advantage of emerging technology and the changing market landscape, maximizing the agility of your business.
Analyze sales
Sales reports are generated automatically for cross-checks revenue and client information.
Streamline reports
Generated report tags will mark and organize reports by product, customer, service, etc.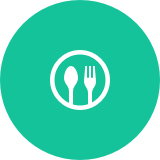 Better productivity
Streamline & automate core business operations in the organization do more with fewer resources.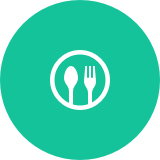 Better insights
Take out useful insight, gain altogether insights & get fast answers to mission-critical business questions.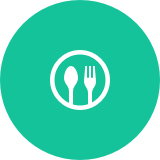 Accelerated reporting
Fast-track business & financial reporting allow to act on insights & improve performance in real-time.
Get the visualization of your progress
Stay ahead of every step towards your goals. Our ERP solutions are designed for you to give an extra edge in the market. Make future proof decisions and assign objectives by type for your business easily & see the results.
Boosting your business
Whether you want to stay in the competition or immerse yourself in the details of your numbers, TFT Technology's ERP offers traceability at every step.
Immediate results
ERP's reports are completely automatic and require no additional setup.
Automated reports
ERP's functionalities automatically reflect any action you take in the reports.
Our Services
We can help you improve your business results. Contact us to find a solution that will optimize processes & make day-to-day operations easier.
CRM
Manage relationships and interactions with clients, prospects, and suppliers day to day easily.
Supply Chain Management
Multi-purpose logistics solution in demanding environments & multi-location manufacturing sites.
Point of Sale (POS)
Advanced POS system to manage customer's order daily basis accurately with detailed reports.
Education Management
Complete school automation system to suit every educational institution with multi-user modules.
Restaurant Management
Automated restaurant operation to manage customer's orders and staff activity conveniently.
Super Shop Management
A complete solution for the super shop to carry out all the critical responsibilities of the store.