IoT (Internet of Things) Solutions
We build custom IoT-powered business apps & provide consultation across the full cycle of custom software development. Opt for professional IoT solutions?
Boosting Business with (IoT)
The use of IoT is everywhere & it's connecting everything! From individual devices to smart city infrastructures; it can revolutionize your business.
It's enabling individuals to become smarter and more efficient – and potentially it does the same for your business process. It's a concept of software to hardware integration.
TFT Technology has uncovered the additional, and potential value that is enabled by having real-time, context-aware data feeds system to expand the use of IoT applications.
Building IoT with TFT
At TFT Technology, our development team that understands the intricacies of IoT technology.
We offer in-depth research, risk assessment, and a detailed development roadmap to help you meet your project goals.
Expertise Presentation
Unique brainstorming & design thinking, allowing us to keep focused on continuous development.
Driving Innovation
IoT technologies are shaping the future of the business with the smart process of smart apps & devices.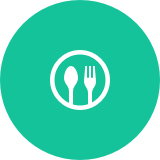 Transform vision to reality
Bring your most complex IoT solution to life from the whiteboard into the market with our full-cycle IoT development services.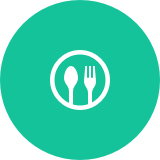 Streamline operations
Unite your core business operations across many locations via IoT solutions enabled devices such as RFID sensors, GPS devices, etc.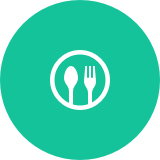 Transform data into insights
We build custom software solutions to process structured or unstructured data to identify & develop new business opportunities.
The future of business
IoT means much more for growing business. It opens up vast opportunities for developing new products & services.
Business leaders are reevaluating the ways they organize their businesses and underlying processes, as well as opening up new ways to reach customers via IoT solutions
We work with you to bring your IoT ideas to implementation and add potential value to your business.
Competitive edge for your business
At TFT Technology, we seamlessly integrate IoT apps, devices, gateways, and cloud platforms to cater you with a robust IoT ecosystem
Smarter Process
Leverage AI to make your day-to-day business processes smarter and faster.
Digital era
Enter into the digitally connected era with digital strategy & technology to digitize your business.
IoT Services
Custom IoT development services by our expert IoT developers.
IoT App Development
Apps that connect systems and devices to the cloud with security, performance, & flexibility.
Intralogistics Solutions
Robust & inter-connected IoT devices that enabling to track equipment or vehicles in real-time.
IoT Strategy & Advisory
Expert consultation for defining the problem along with recommendations on solution blueprint.
IoT Testing & Support
Product stability & optimization service to provide ongoing support and maintenance.
IoT, Big Data, and AI
Data engineering to perform accurate data analytics, and achieve process automation.
IoT Consultancy
We provide expert consultancy in hardware, software, and product enhancement planning.